Glory Intelligent Fast White Charger Dual USB Ports
Smart Inc: Auto Detects the connected device and chargers it at the fastest speed of the devices.

Dual USB Ports: Use either of the ports to get 2A output or charge 2 devices simultaneously to get a combined output of 2.4A.

BIS Certified: D-Power charger is BIS certified which give you safe and reliable charging.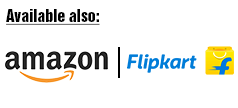 4 in stock